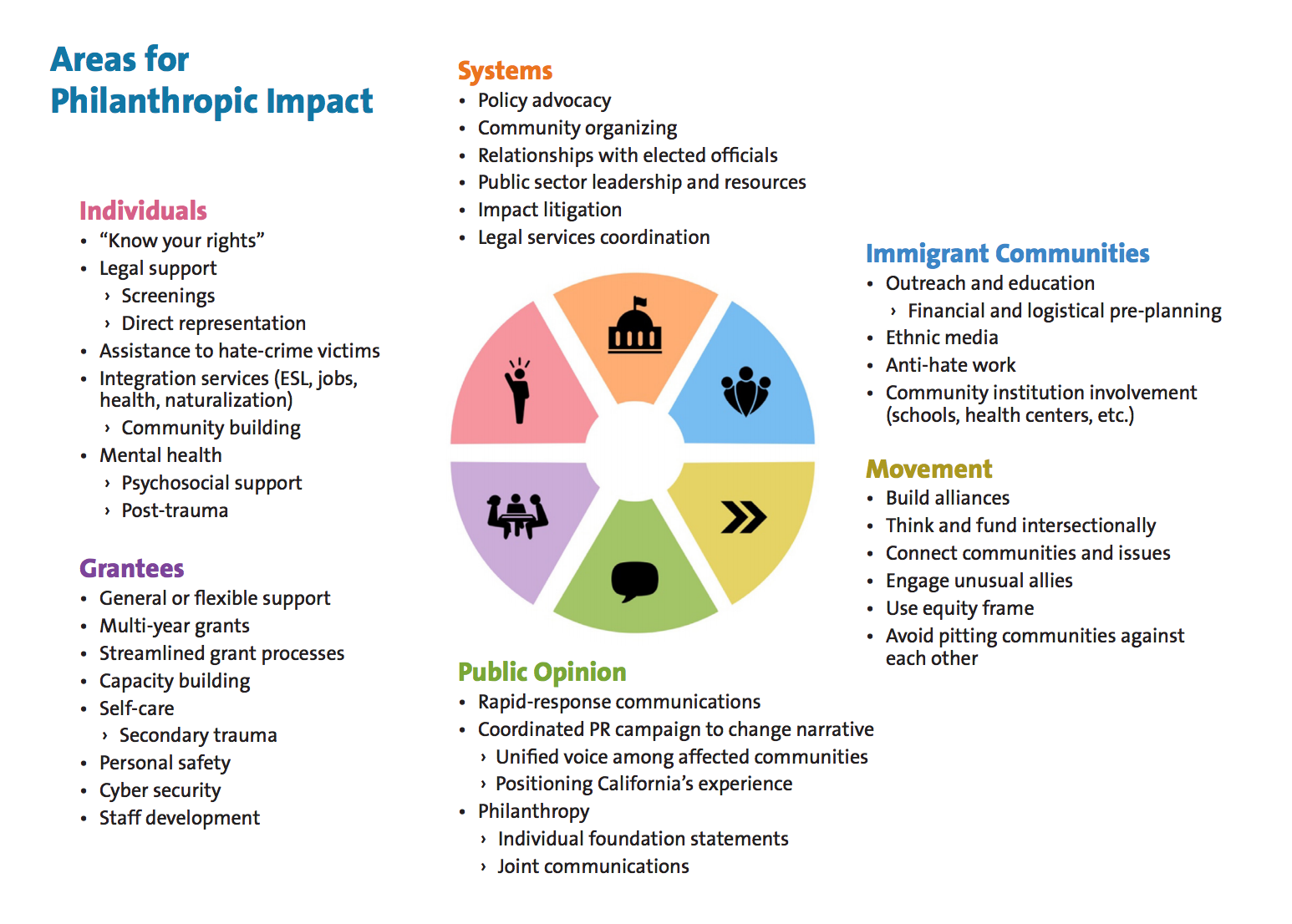 Recent federal policy changes—whether via presidential executive orders or guidance and memos from federal agencies—have left immigrants and refugees in the United States living in profound uncertainty and fear. Under these policies, immigrant children and families, regardless of their immigration status, are vulnerable to immigration enforcement, detention, and deportation.
This document provides an overview of areas for philanthropic impact, identifying funding options on the individual, system, grantee, public opinion, immigrant communities or movement levels. For more information, including consultation on funding strategies, please contact GCIR.
A special thanks to GCIR members and funders for their support in making this resource possible.