Why Join GCIR?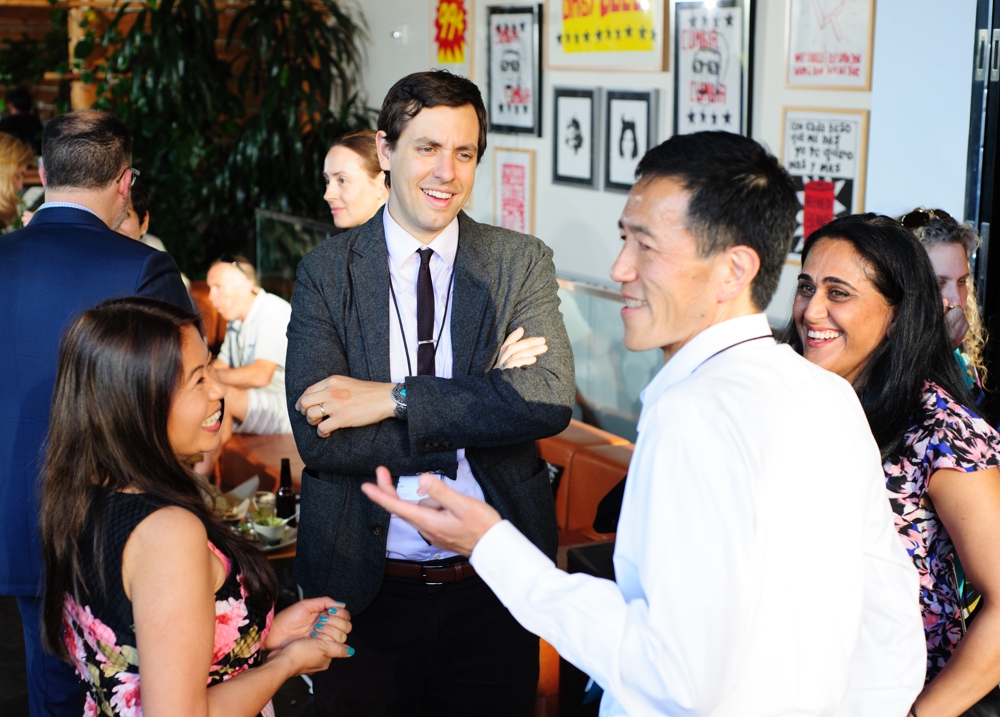 The GCIR network—now over 130 members strong and counting—is dedicated to uplifting the contributions and addressing the needs of this country's immigrant and refugee populations. GCIR members are local, state, and national foundations with diverse grantmaking priorities, including health, education, rights and justice, economic security, and more. Some explicitly fund immigrant-related efforts; others recognize the importance of applying an immigration lens to their existing grantmaking programs and priorities.
GCIR membership demonstrates a commitment to building an inclusive and equitable society and helps to build a robust community of funders focused on the needs of newcomers. This support is particularly crucial at this defining moment in our nation's history, as seismic policy changes adversely impact the lives of immigrants and refugees, among many other vulnerable communities, and core investments in the social safety net are threatened. Foundations have transcended partisan politics, geography, and issue areas to affirm our nation's highest ideals and committed tens of millions of dollars in new funding to confront these challenges. Philanthropic leadership and solidarity is crucial to protecting our collective future, and GCIR—named the Funders' Affinity Group of the Year in 2017—stands ready as a resource, partner, and catalyst to grantmakers.
By becoming a GCIR member you make it possible for us to continue providing vital services to grantmakers and guide timely and strategic philanthropic responses to address the most pressing issues facing immigrants and refugees. Our members consistently report that GCIR equips them with new tools and renewed enthusiasm to strengthen their grantmaking.
Additional Benefits
Individual consultations to shape your foundation's immigrant and refugee funding strategies and related priorities
Discounts on conference registration fees, including our signature biennial convening, the foremost gathering in philanthropy dedicated to immigrant and refugee issues, as well as other programming
Leadership opportunities, including providing input on GCIR programs and publications, participating on the National Planning Committee for our biennial national convening, leading working groups, and electing board members
An online member directory that facilitates networking and information sharing with peer foundations across the country
We invite you to become a member today!
Please contact Stephanie Martinez to learn more.

Annual Dues
The cost of a one-year membership is based on your foundation's annual grants budget:
| Dues | Annual Grants Budget |
| --- | --- |
| $650 | Up to $500,000 |
| $1,250 | $500,000 to $1 million |
| $2,500 | $1 million to $5 million |
| $3,750 | $5 million to $10 million |
| $5,000 | $10 million to $15 million |
| $7,500 | $15 million to $25 million |
| $15,000 | $25 million to $50 million |
| $20,000 | $50 million to $100 million |
| $30,000+ | More than $100 million |
Individual Membership
$500 – For staff and trustees at foundations that prohibit institutional membership, and philanthropic advisors