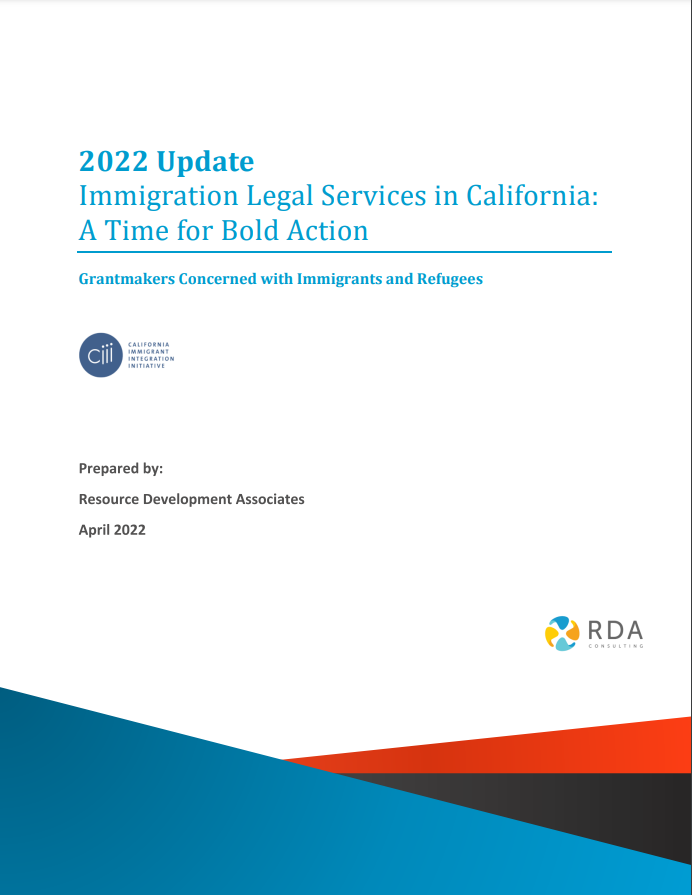 Recognizing the high demand for legal services in immigrant communities and the importance of a strong services infrastructure, GCIR recently undertook an analysis of the capacity and needs of immigration legal service providers in California. We updated our 2019 study by assessing the impact of recent developments – including the Covid-19 pandemic, the movement for racial justice, and the advent of a new presidential administration – on legal service providers and immigrant communities.
This 2022 report offers recommendations to strengthen immigration legal services in California, drawing on 20 interviews with staff from legal service organizations and 80 responses to an online survey of immigration legal service providers across the state.
 
Key recommendations from the report include:
Help grow a diverse provider pool by supporting a pipeline of culturally responsive and bilingual immigration attorneys and accredited representatives.
Promote coordination among service providers by strengthening collaborative efforts to develop capacity and funding initiatives that promote coordinated service delivery.
Augment organizational capacity by enriching health and wellness strategies and expanding resources for professional development.
Align funding with organizational capacity by providing operational support and multi-year funding, and by relaxing reporting requirements.
Support collaboration among funders and partners, including the state of California, service providers and grassroots groups, and other sectors.
Fund research and evaluation to understand the needs of service providers and make more strategic and effective investments.