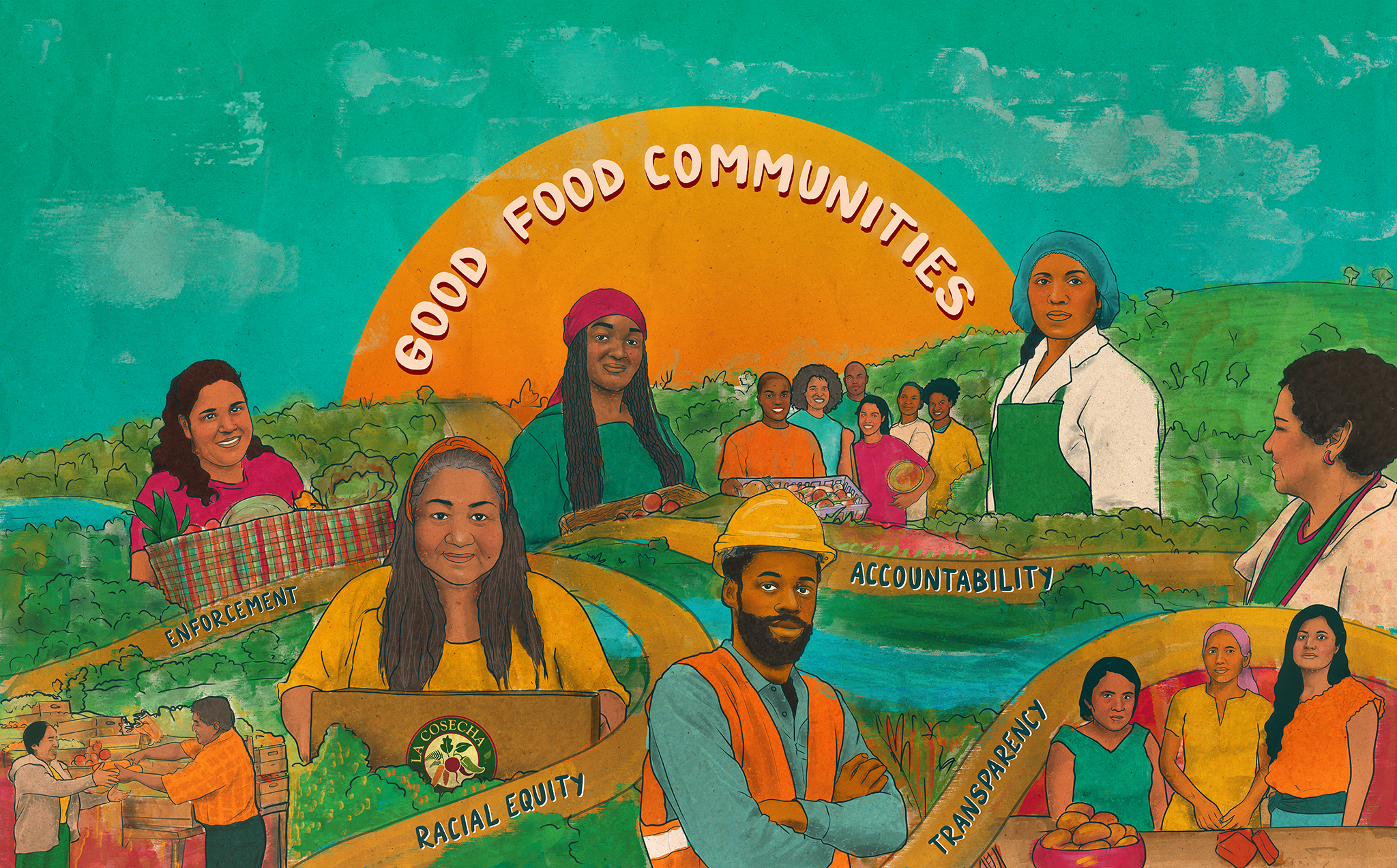 description
Rural economies have long been tied to extractive and exploitative practices. In sectors ranging from natural resource extraction to agriculture, rural economies are deeply rooted in racial capitalism by positioning populations or communities for economic exploitation. This exploitation of rural workers is compounded by factors including lack of employment opportunity and barriers to higher education and job training in rural communities. And in the food/agriculture sector in particular, immigration status and health and safety (including climate-exacerbated concerns) create additional layers of exploitation and harm.
As we well know, the ability of workers to build power, organize, and collectively advocate is key to shifting from exploitation to dignity. However, building worker power - whether in a specific company or across an entire industry - does not happen overnight. It requires financial resources to support research, conduct culturally competent and trust-based outreach, and allow for self-determination through democratized leadership models.
On November 30th, join GCIR and our partners at Neighborhood Funders Group to hear directly from leaders at Food Chain Workers Alliance and Demo Lab South about current efforts to build rural worker power in the agricultural sector, from farm and dairy workers in the Northeast to poultry workers in Georgia.
co-host
REGISTRATION
To register, please visit the event page on the Neighborhood Funders Group website.
artwork by Emitxin © 2023 Food Chain Workers Alliance