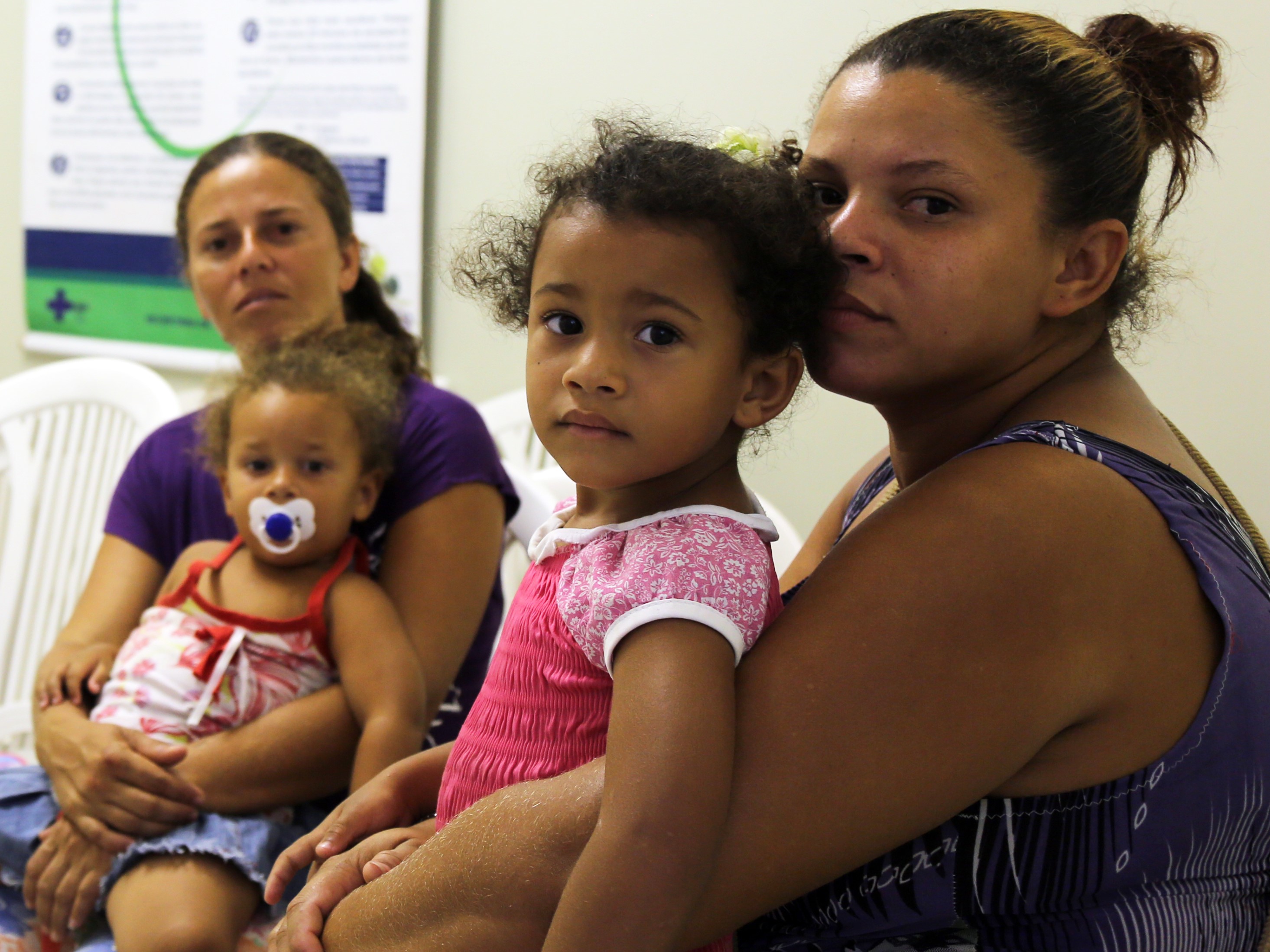 Overview
No one should have to choose between their family's health and safety and their future. Yet the Trump administration is advancing a set of regulatory and other administrative changes that would force immigrant residents to choose between using public programs to meet fundamental needs, like food and health care, and their ability to continue their lives in the United States.
Specifically, the administration has radically rewritten the "public charge" rule to require the Department of Homeland Security (DHS) to both deny immigrants a green card if they have used certain programs that support health and well-being, and block anyone deemed likely to use such benefits from entering the country. A finalized form of this rule was published on August 12, and a second rule is expected soon that will dramatically expand the "public charge" grounds under which the Department of Justice (DOJ) determines who should be deported.
The White House has also expanded potential enforcement actions against residents who sponsor family members, as well as proposed a Health and Human Services (HHS) rule change that would weaken protections against discrimination by healthcare providers on the basis of national origin, ability to speak English, and gender or sexual orientation.
These recent changes are among the most far-reaching elements of a broader administration agenda to make it difficult, if not impossible, for immigrants to build their futures in the United States. The administration has increasingly focused on using administrative and executive power to advance its vision, bypassing the channels of government consensus-building typically required for dramatic public policy changes.
These changes, which are having devastating consequences on children and families at our borders, in our communities, and beyond, are consistent with this administration's three core strategies on immigration:
Dehumanize and demonize immigrants, refugees, and asylum seekers through deceitful and destructive narratives. This misinformation reinforces immigration as a polarizing wedge issue.
Force immigrants already here to leave through unilateral policy directives that have fueled widespread fear and increased enforcement, detention, and deportation.
Prevent would-be asylees, refugees, and immigrants from entering the country through extreme policies, such as family separation and detention, the "remain in Mexico" policy, drastic reductions in refugee admissions, and the radical overhaul of "public charge" rules.
This agenda, along with the president's statements, have consistently targeted lower-income immigrants of color, making clear the hateful and narrow vision of America held by the administration. Philanthropic action is needed to advance and build consensus for a comprehensive, long-term, affirmative vision of a society in which everyone can thrive no matter where they were born.
Studies show up to one-third of U.S.-born citizens would not meet the harsh new public charge standards. Immediate efforts can mitigate the damage the new standards will do to immigrant families' safety, stability, and well-being. Strategic long-term investment can further a unified strategy to support not only immigrant families' safety and stability but also our collective well-being.
Long-term Strategies to Advance Belonging
Vision: To combat insidious, structural injustices and live up to our nation's values and aspirations, our nation needs a long-term affirmative vision that not only matches but surpasses the opposition's in ambition and scope. Philanthropy has a vital role to play in advancing a collaborative cross-sector strategy that drives lasting systemic change and envisions communities where families are safe and belonging is nurtured. While rapid response funding is essential to prevent and reduce harm to vulnerable communities, philanthropy needs to connect those efforts to broader strategies.
Document: Philanthropy can bolster efforts by researchers and academics to monitor, document, and study the harm caused by these rule changes. Comprehensive and accurate data can play an important role in policy debates, particularly with business constituencies and local governments.
Partner: By supporting outreach and informational sessions for foundation peers focused on areas such as health, education, and children, youth, and families, foundations can ensure that a cross-sector of civil society organizations and foundations understand the impact of this administration's efforts and adjust their strategies in response.
Power and Movement-Building: By prioritizing power and movement building with an intersectional and racial equity lens in your grantmaking processes, as well as collaboratively developing related goals and metrics for grantee agreements, foundations can help build a long-term movement infrastructure that will outlast the necessary and immediate response to public charge. Philanthropy should direct funding to grassroots organizations working with impacted communities, with a focus on general support grants and organizations led by and serving immigrants and communities of color.
Advocacy: Advocacy can make the case at the local and state levels about the harm these changes will inflict on communities and further legislative efforts to bolster alternative supports. At the federal level, advocacy can advance bills that would reduce the impact or reverse these rule changes by establishing a legal standard aligned with our values.
Immediate Responses to Protect Families
Educate: Foundations can support train-the-trainer workshops to build the capacity of local service providers and other nonprofit groups to educate their communities about their rights, as well as those outreach efforts. Education can focus on the timeline of implementation, which programs and services are affected, and alternative sources of support. Culturally appropriate outreach through trusted messengers will be essential to reaching all affected immigrants. Responses to other rules can follow a similar framework.
Media: Recent research found many immigrants rely on media rather than professional advice for immigration expertise, underscoring the importance of outreach via media, including newspapers, television, radio, podcasts, online outlets, magazines, and other outlets. Funders can fund such public announcements, as well as support convenings of journalists and community-based groups to educate and facilitate coverage.
Screen: Many undocumented immigrants qualify for legal status but are not aware of it, while other immigrants qualify for a more secure form of status than they currently possess or hold a legal status that will not be affected by these changes. Funding know-your-rights workshops and immigration legal screenings will help some individuals obtain lawful or more permanent status, and help participants understand this rule's impact on their families and their rights under the law.
Comment: More than 260,000 comments were submitted to the DHS' proposed public charge rule, which delayed the rule's implementation, providing affected communities several months' reprieve and community groups time to plan their responses. Foundations can show their leadership by providing detailed public comments on the harmful impact the expected DOJ regulation, the new HHS regulation, and the health care discrimination rule change will have on their communities and the priorities they support. (Commenting on proposed rules does not qualify as lobbying.)
Expand Services: While philanthropy cannot meet the demand for services these changes will provoke, institutions should evaluate whether expanding certain vital offerings is feasible as a stop-gap measure within their communities. Expanding funding to existing service providers to extend hours and build capacity can not only provide much-needed services to immigrants with nowhere else to turn, but also proactively address the surge in demand that is likely to overwhelm private agencies, particularly immediately after the announcement. Efforts could include collaborating with state or local governments to facilitate the expansion of existing service provision or creation of new programs by those government agencies.
Support Litigation: Philanthropy can support the nonprofits and advocacy groups who are leading the legal response to these changes, by providing funding for staff time, supporting partnerships between groups, and otherwise expanding capacity. To promote alignment between public and private litigation, foundations can leverage capacity as conveners to bring together lawyers from the state and nonprofit sector to coordinate on legal strategy and tactics in confronting these changes.