Join GCIR and movement leaders in this webinar for an analysis of the root causes of migration for Black immigrants and refugees, how they are working to build power domestically and transnationally, and how funders can support this diverse community.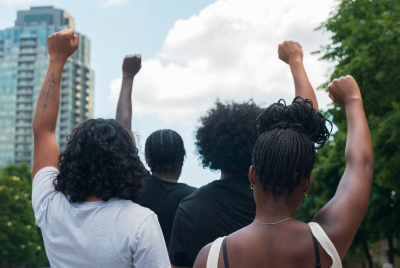 While there has been a long history of efforts to erase and exclude immigrants, BIPOC, and other marginalized communities, this timeline shows how powerfully communities in Texas have resisted. From Indigenous nations fighting to preserve their culture to BIPOC communities organizing to end the criminalization of Black and Brown lives, people have sought to protect their freedom to move, stay, work, and thrive.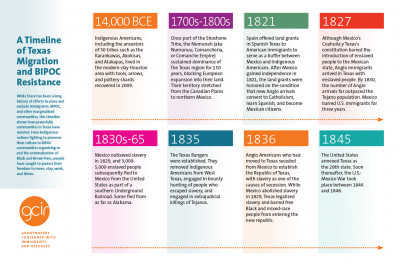 Resources from GCIR's 2022 National Convening workshop, "The Newest Push Factor: Climate Change and Migration."