Delivering on the Dream (DOTD)
Changes in administration often lead to shifts in policy with real-world impact on funding for nonprofits. Under President Donald Trump, no sector has been harder hit than nonprofits that serve refugees and immigrants.

Source:
Nonprofit Quarterly
The Community Foundation for Southeast Michigan is joining with Grantmakers Concerned with Immigrants and Refugees and The Kresge Foundation to create the Southeast Michigan Immigrant and Refugee Funder Collaborative, which seeks to address a needs gap of the immigrant and refugee population in the region.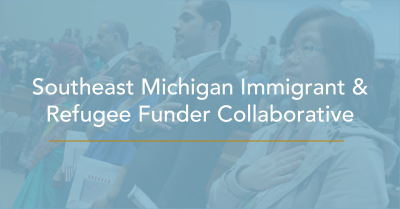 Source:
Community Foundation for Southeast Michigan