California Immigrant Integration Initiative (CIII)
This report offers recommendations to strengthen immigration legal services in California for immigrants and asylum seekers. The report draws from 20 interviews with executive-level staff from legal service organizations and 80 responses to an online survey of a broad range of immigration legal service providers across the state.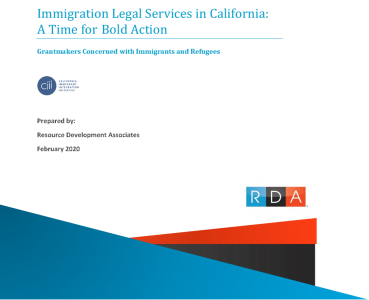 Three new Data Hits from the Budget Center highlight the significant contributions that California's immigrants make to the state economy and that children of working immigrant families are far more likely to live in poverty than other children.

Source:
The California Budget & Policy Center