This two-page infographic summarizes the mission, vision, and impact of Delivering on the Dream.
This two-page infographic looks at the foreign-born population in Georgia, including their legal status, regions of birth, geographic locations in the state, workforce and economic contributions, and other factors.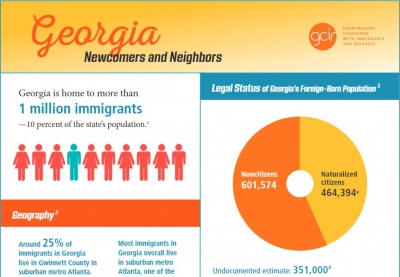 This four-page timeline summarizes immigrant and refugee policy developments and philanthropic responses from 1990 to 2020.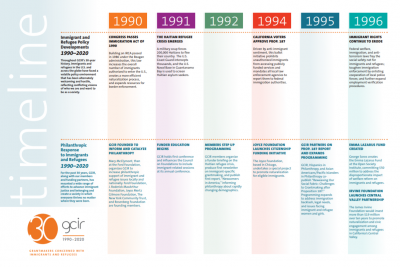 This two-page infographic offers key statistics on Florida's foreign-born population and the Census.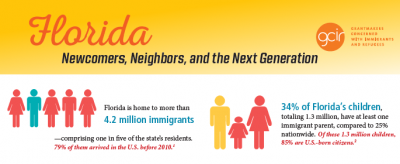 An at-a-glance overview of the immigration landscape in California, featuring demographic information about California's large and diverse immigrant and refugee populations and unique challenges facing different regions of the state.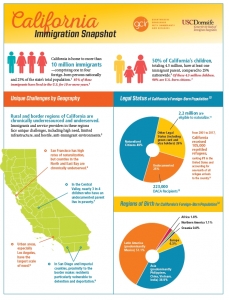 This one-page infographic summarizes the Delivering on the Dream network's impact, leverage, reach, and other metrics between mid-2015 and mid-2017.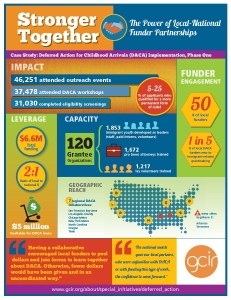 The face of Texas is changing. Over the past two decades, a rising foreign-born population has reshaped the Lone Star state. This infographic considers some of the most dramatic changes--and impacts--that have occurred in the state.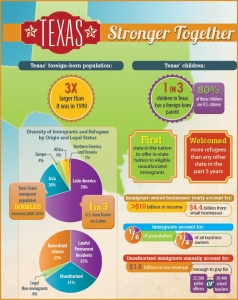 This infographic explains why the 2020 Census is important, why it's difficult to do accurately, and gives funding recommendations.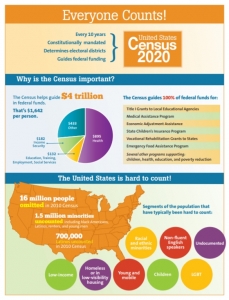 Funding Recommendations, Infographic
This infographic covers reviews the populations the Census typically undercounts in California, why there is a state undercount, and how that undercount can be reduced in 2020.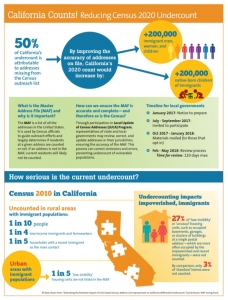 This infographic explains why the 2020 Census is particularly important to California and offers recomendations for funders.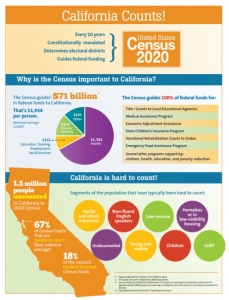 Funding Recommendations, Infographic
Pages