California Census 2020 Statewide Funders' Initiative (Census 2020)
Meeting materials from CEOs Count: Mobilizing Philanthropy for a Successful Census on Monday, January 14, 2019, the first of three census funders' briefings.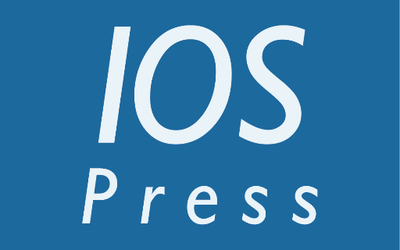 This article documents a novel approach used to improve the census address list in California as part of the LUCA (Local Update of Census Addresses) phase of the decennial census. 
Source:
Statistical Journal of the IAOS
An analysis of the the Trump administration's inclusion of a question in citizenship status on the 2020 decennial census and the legal responses to that decision.
Source:
Migration Policy Institute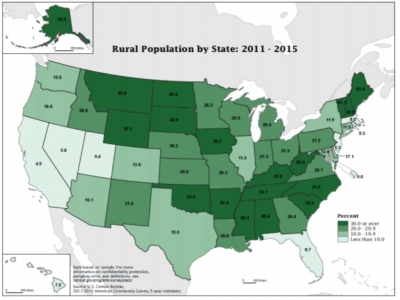 The Counting for Dollars program aims to understand  the extent to which domestic financial assistance programs will rely on data from the 2020 Census to distribute federal monies to state, localities and households across the nation, and the impact of the accuracy of the 2020 Census on the geographic distribution of federal funds.
Source:
The George Washington Institute of Public Policy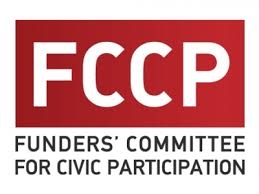 This page contains resources for funders and information about the Funders Census Initiative 2020. 
Source:
Funders' Committee for Civic Participation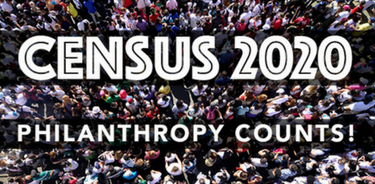 This page includes resources, events, and information on Census 2020. 
Source:
United Philanthropy Forum
Funding Recommendations, Infographic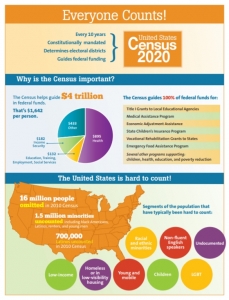 This infographic explains why the 2020 Census is important, why it's difficult to do accurately, and gives funding recommendations.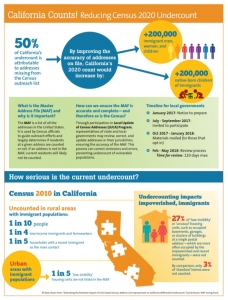 This infographic covers reviews the populations the Census typically undercounts in California, why there is a state undercount, and how that undercount can be reduced in 2020.
Funding Recommendations, Infographic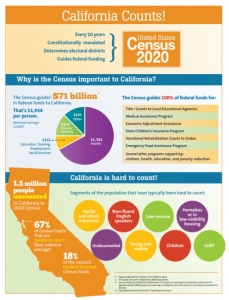 This infographic explains why the 2020 Census is particularly important to California and offers recomendations for funders.