While there has been a long history of efforts to erase and exclude immigrants, BIPOC, and other marginalized communities, this timeline shows how powerfully communities in Texas have resisted. From Indigenous nations fighting to preserve their culture to BIPOC communities organizing to end the criminalization of Black and Brown lives, people have sought to protect their freedom to move, stay, work, and thrive.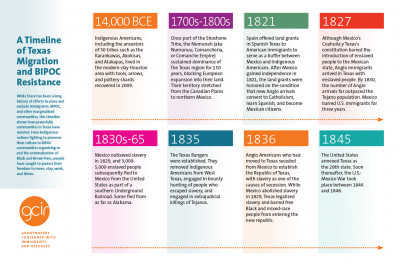 This strategy session is designed for funders engaged in and committed to supporting immigrant power building strategies.
The second quarterly meeting of GCIR's California Immigrant Integration Initiative (CIII).