Civic & Political Participation
The Community Foundation for Southeast Michigan is joining with Grantmakers Concerned with Immigrants and Refugees and The Kresge Foundation to create the Southeast Michigan Immigrant and Refugee Funder Collaborative, which seeks to address a needs gap of the immigrant and refugee population in the region.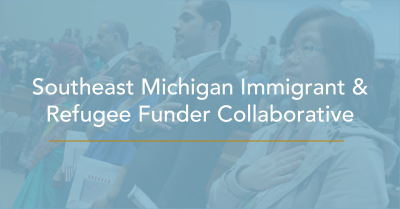 Source:
Community Foundation for Southeast Michigan
Find all webinar materials for "Change The Terms: What Philanthropy Can do to Stop Hate Online" here, including powerpoint and recording. 

Join us for a conversation on unprecedented challenges presented by record breaking numbers of asylum-seeking families at the southern California border, and on-the-ground updates from leaders at the local, state, national levels.
Source:
Southern California Grantmakers