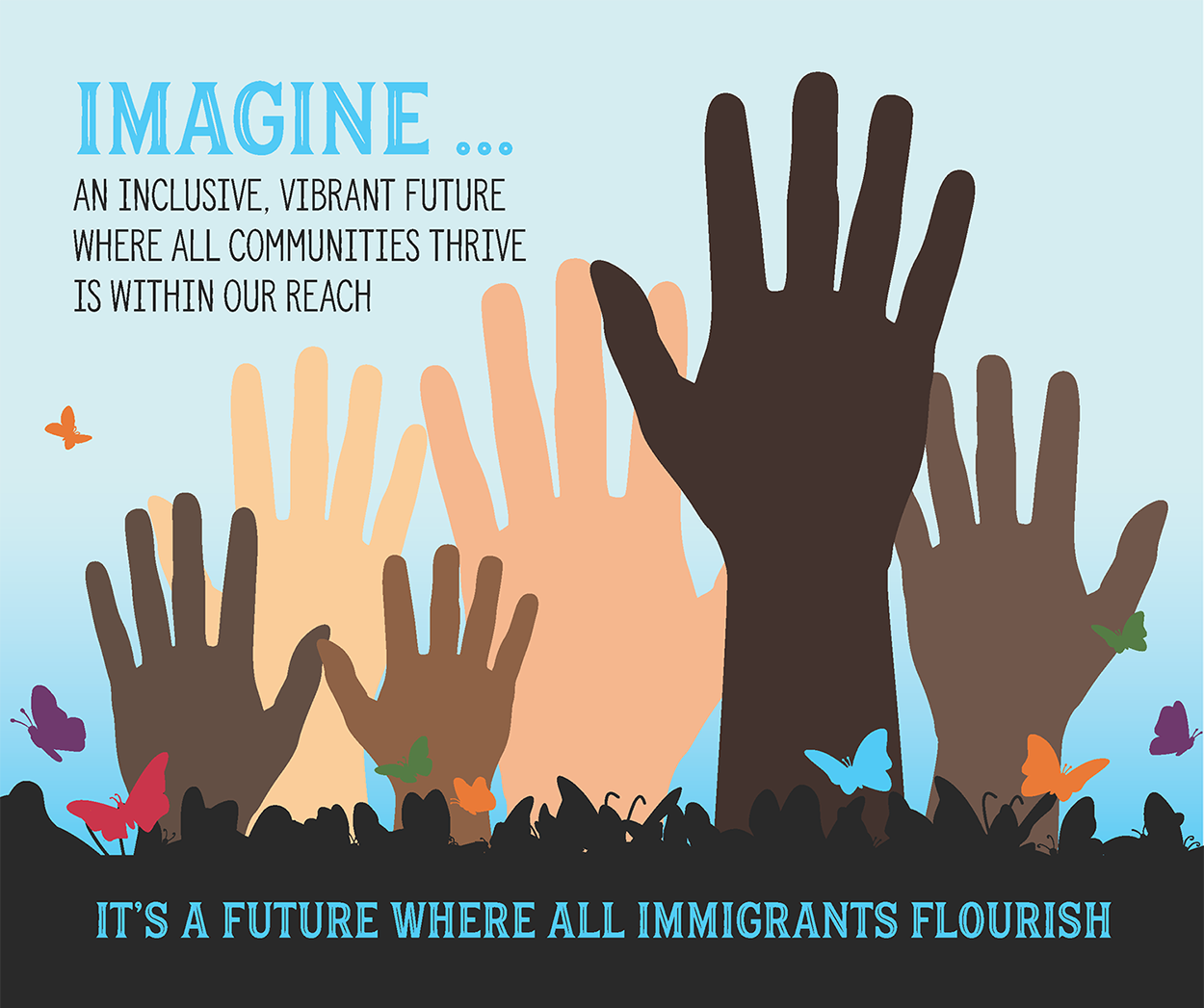 A future that is inclusive, just and welcoming to all is not just aspirational, it is essential and within reach.
Our country's success is rooted in the success of our communities. Immigrants are an integral part of our national resilience, vibrancy, accomplishments and growth.
This future is also increasingly in peril as immigrant communities face growing threats on all fronts. But responding to these attacks is a vibrant movement comprised of a diverse ecosystem of individuals and organizations nationwide fighting for human rights, equal opportunity, justice and full participation in society for all people regardless of legal status.
Philanthropy can invest in this frontline, intersectional movement and the thriving future it is fighting for by ensuring that it has the resources needed to succeed.
...