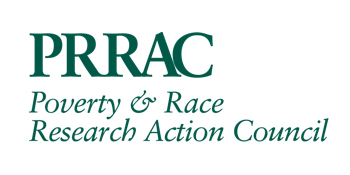 Introduction
No matter where you sit on the political spectrum, or how you feel or what you believe or think you understand about immigration, the numbers make one thing clear. The fate of the United States is tied up with the fate of its immigrants.   
One in four children living in the United States has at least one parent who is an immigrant. The U.S. Census Bureau recently reported that 14 percent of US residents — or 44 million people — were born outside the country. This is among the largest shares of immigrants in the U.S. since the 1890's, when 14.7 percent of the nation's population was foreign-born. In 2014, data from the New American Economy shows that immigrants paid $328.2 billion in local, state and federal taxes. In New Jersey, New York and California that year, immigrants paid more than 20 percent of the total paid in state taxes. In March 2019, New American Economy reported that Houston's immigrants generated more than a quarter of that regions gross domestic product (GDP).
As Dr. Martin Luther King and more recently, Congressman John Lewis remind us, our foremothers and forefathers may have come to this nation on different ships, but we are "all in the same boat now."
This report from Martha Cecilia Bottia helps us more clearly see this truth and act upon it constructively. This much-needed, thorough review of the existing scholarship on what is known (and still unknown) about the relationship between residential segregation and various outcomes for immigrants, is an important foundation on which to build inclusive, equitable housing and school policies. Bottia also clearly elucidates the various theoretical frameworks that have shaped our knowledge base about immigrants in the United States. Through this review of both theory and what's known, Bottia leads readers on a path toward a contemporary research agenda to better inform policy and practice.
As the scholar and long-time PRRAC board member john a. powell notes, we are living in a time of technological change, economic precariousness and demographic shifts. Such phenomena, powell explains, can trigger anxiety, which then typically elicit what he terms "breaking" or "bridging" reactions. Segregation falls into the "breaking" category. This is because it cordons off communities and institutions that have educational and economic opportunities and enables the privileged and powerful to hoard advantage. Policies and practices that bridge, on the other hand, build common ground and empathy by bringing people together across lines of difference to share institutions, power and opportunities in equitable and reparative ways.
We all have choices about how to think and act in the face of the cultural transformations reshaping our nation. This cogent report lays out the knowledge we need to help us make the right ones.
...