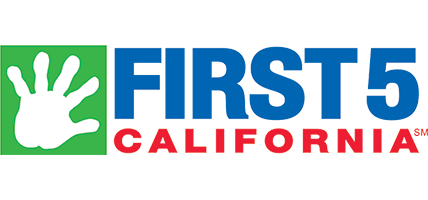 Press Kit Instructions
First 5 Association of California is leading this campaign to inform and motivate Californians to count all young children in the 2020 Census, so families have the support they need for the next decade. We have developed the following resource center for our commissions and partners to share our messaging to educate and motivate parents, caregivers, and heads of household.
Message research identified three reasons Californians may not include young children in their Census responses. Campaign messages and social assets are divided into three phases to address each barrier. Each phase includes a suggested timeframe to use these materials. You may need to adjust the timing based on your community's needs:
General awareness messages address a lack of understanding about the Census and whom to include in the household (November 2019 - January 2020)
A second phase of messages address "pain points" - personal fears related to immigration status and overcrowded housing situations (January - March 2020)
Values-based messages address unfamiliarity with how the Census can help families and small children (March - June 2020)
If you have questions about these materials, please contact Jess Berthold at [email protected]. Thank you for helping make sure all children five and under are counted in the next Census.
...