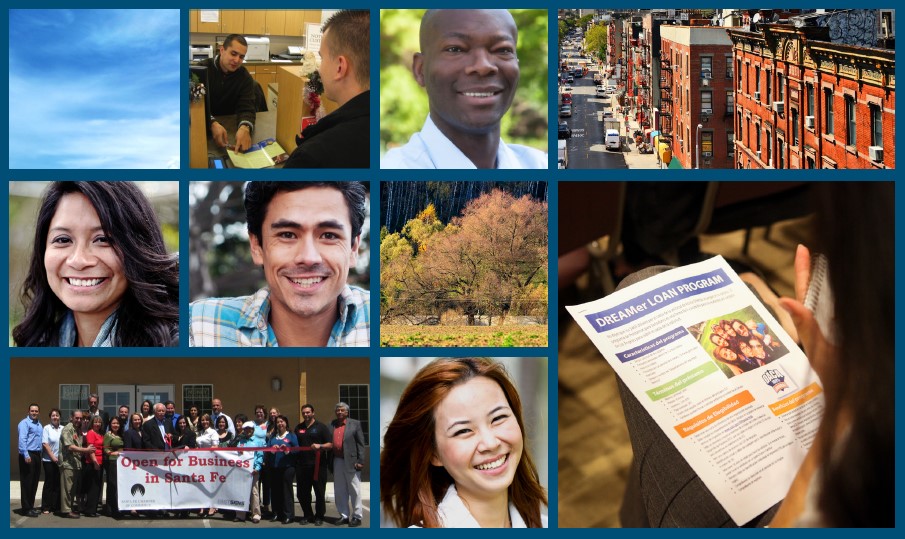 Deferred Action for Childhood Arrivals (DACA) transformed the national immigration policy landscape and—by extension—the lives of young immigrants across the country. Enacted in 2012, this federal directive offers an estimated 2.1 million undocumented immigrants both temporary relief from deportation and the opportunity to obtain work authorization, without which their educational and career options are severely limited.
Yet for many would-be applicants, the $465 application fee is an insurmountable barrier to accessing the program's benefits. In tackling this obstacle, community development credit unions (CDCUs) throughout the United States have created an opportunity to set immigrants on a path out of poverty and toward a more sound financial future.
Individually and in partnership with philanthropic foundations and immigrant-serving organizations, CDCUs across the country have launched micro-loan programs that not only help young immigrants pay DACA application fees, but that also introduce this predominantly low-income population to mainstream financial services.
These loans can help establish or improve immigrants' credit scores, bringing them into the financial mainstream. Complementary programs, such as savings match incentives, not only encourage future savings but also build familiarity with credit unions and other financial institutions. Access to car, student, and business loans can expand career and economic horizons, along with opening the door to an array of financial products that are integral to life in America today: credit cards, business services, and retirement accounts.
Study after study shows an economic divide between non-citizen immigrants—especially the unauthorized—and their native-born counterparts. This gap is particularly pronounced in the use of mainstream financial products and services. One in three immigrant households does not have a checking account—and that number increases to nearly two in three for Mexican immigrant families.
Even after controlling for factors such as education, age, and work experience, immigrants are six percentage points less likely to have a checking account and eight percentage points less likely to have a savings account than their U.S.-born peers.
Many immigrants rely on predatory and payday lenders due to the absence of trusted financial institutions near their homes; others do not interact with mainstream institutions because of a lack of either English language skills or an awareness that these services are available. For instance, immigrants pay an estimated $2 billion each year in fees for check-cashing services, which most credit unions and banks offer for free.
Familiarity with and access to banking services can help low-income immigrants avoid such fees, increase their savings, and build a solid financial foundation for the future. Since the first credit union launched in the United States at the turn of the 20th century, these institutions have helped alleviate poverty and bring fair and safe financial products and services to low-income individuals and communities of color, among other underserved populations.
While their numbers have waxed and waned over the decades depending on policy and regulatory changes, CDCUs have a legacy of advancing immigrant integration and economic empowerment. With the goal of helping philanthropy understand funding opportunities in this sector, this report provides an overview of five Dreamer Loan programs; identifies their common and distinguishing features; and underscores timely financial empowerment opportunities presented by DACA.
In addition to helping individuals afford the DACA application fee, the programs' loan products help largely unbanked immigrants avoid predatory lenders, gain financial knowledge, and begin to establish credit and savings. This report also considers how philanthropy can help replicate such loan programs in various regions of the country.
With the prospect of expanded administrative action on the horizon, as well as possible large-scale legalization through future legislation, DACA loans provide an important test-run for the effort that would be required to help upwards of 11 million immigrants along the path to legal status and citizenship, which is likely to include thousands of dollars in fines and fees.