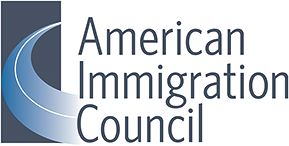 The Trump administration has cast the net of immigration enforcement wider than previous administrations in its search for individuals who may be deportable from the United States. To achieve this, it no longer prioritizes its use of enforcement personnel and resources to focus first on individuals who may present threats to public safety. Instead, the administration has issued policies that treat all infractions of the law as equally deserving of enforcement action. Increasingly, individuals with no criminal records have been apprehended, regardless of their social and economic ties to U.S. families, communities, and employers.
This shift in enforcement approach has resulted in increased arrests and removals tied to enforcement efforts in the interior of the United States. According to publicly-available government statistics, over a three-year period—from Fiscal Year (FY) 2016 through FY 2018— the total number of arrests conducted by U.S. Immigration and Customs Enforcement (ICE) in FY 2018 was 44 percent higher than in FY 2016. Additionally, the number of at-large arrests—those that ICE conducted in the community as opposed to a custodial setting such as a prison or jail—increased from 30,348 in FY 2016 to 40,066 in FY 2017. Furthermore, the number of removals from the United States attributable to arrests by ICE increased from 65,322 to 95,360—an increase of 46 percent.
To better understand the changing interior enforcement trends under the Trump administration, this report analyzes individual-level data on immigration enforcement outcomes obtained from ICE by the American Immigration Council through Freedom of Information Act (FOIA) litigation ("ICE Data"). We examined interior immigration enforcement through three key enforcement events: ICE encounters, ICE arrests, and removals. 
ICE provided the records AIC analyzes in this report in three separate datasets, one for each enforcement event type. These data include 1,199,026 encounters, 381,370 arrests, and 650,944 removals that occurred between January 1, 2016, and September 23, 2018. These data ranges allow us to conduct a comparative analysis of interior enforcement events between the last part of the Obama administration and the first part of the Trump administration. Where AIC'sanalysis compares rates or proportions between the administrations, we consider the entire time period covered by the data and refer to "the last part of the Obama administration and the first part of the Trump administration." Where our analysis compares the number of occurrences of a given type of enforcement activity between administrations, we constructed two 365-day periods, which allowed us to compare the "last year of the Obama administration" versus the "first year of the Trump administration." 
...