Where:
San Francisco & Video Conference
Description
The second quarter meeting of GCIR's California Immigrant Integration Initiative (CIII). More details coming in late May.
We hope you join us for the second quarterly meeting of our California Immigrant Integration Initiative (CIII). Layla Razavi, policy director at the California Immigrant Policy Center, will provide a policy update on the first six months of Governor Gavin Newsom's administration, followed by a discussion on the implications on our work. GCIR's Daranee Petsod will next lead an update and discussion on our Long Term Vision project. We will then share a draft agenda for our third quarter statewide in-person meeting to hear recommendations from the group.
Thank you to the San Francisco Foundation for hosting Northern California funders in their Koshland room. Everyone else will be able to join via video conference. 
Speakers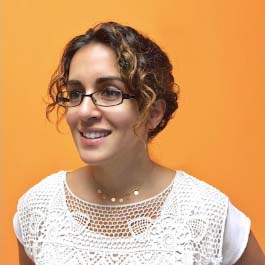 Layla M. Razavi is the Policy Director at the California Immigrant Policy Center (CIPC). Layla plays an integral role in shaping the policy agenda and priorities for the organization, including providing policy analysis and counsel on critical issues impacting the safety and civil rights of immigrants. Her work carries a specialized focus on expanding due process protections for immigrants and communities of color at the state and national levels, including providing legal protection to immigrants at risk of detention or deportation. She regularly provides expert testimony to legislative committees, and provides strategic and policy counsel to local and state advocates, community organizers, and policy makers. Layla has appeared in and on various media outlets, including Fox News Latino, Al Jazeera and USA Today.
REGISTRATION
Registration closes at 12 p.m. PDT, Tuesday, June 11, 2019.
Please note we have a new registration system. You must log into your account to be able to register. If you have not logged in before but have previously attended a GCIR program, you can follow the 'Forgot Password?' link to request a new password, as you most likely already have an account in our system.
After you register for the meeting on the GCIR website, you'll receive an email confirmation and the option to download a calendar item. Meeting materials will be shared prior to the meeting.