Join the FCCP for a discussion on the link between ballot initatives, organizing, and civic engagement that result in both 'winning' and building long term power.
Source:
FCCP Registration
In the United States, citizenship is a unifying force built around a core set of commonly agreed ideals, including the inherent equality of all people. Yet U.S. citizenship law and practice are marked by gaps, weaknesses, and opportunities for arbitrary decision-making. Today, those gaps and weaknesses are being exploited to take U.S. citizenship away from members of marginalized groups. 
Source:
Open Society Justice Initiative
This webinar will take a deep dive on HR 1, the For the People Act, which consists of a variety of democratic reforms.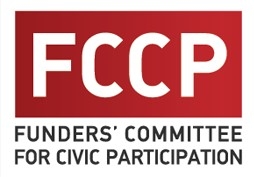 Source:
Funders' Committee for Civic Participation