Immigrant Children, Youth & Families
State lawmakers will provide $40 million in state money to ensure New Yorkers are ready for next year's census, sources told the Daily News Wednesday.

The San Diego Rapid Response Network recently opened a shelter in response to the federal government's decision to end a program that helped asylum-seeking families get to their final destinations in the U.S. after they crossed the border.
Source:
The San Diego Union-Tribune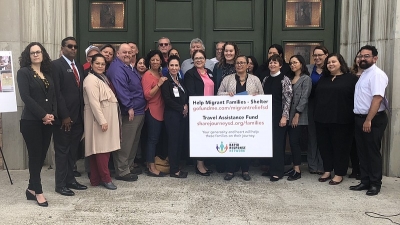 The San Diego Rapid Response Network is collecting donations to help house and pay for legal services once people are released from federal custody.