Immigrant Children, Youth & Families
Please join Northern California Grantmakers and experts to hear about best practices for supporting people with the least access to resources: 1) people with disabilities, 2) immigrants and farm workers, 3) low-income residents, and 4) older adults and seniors.
Source:
Northern California Grantmakers
Join The Center for Disaster Philanthropy and Houston Immigration Legal Services Collaborative for a second webinar on their Supporting Immigrants in Disaster series.

Source:
Center for Disaster Philanthropy
Members of the Democracy Funders Collaborative Census Subgroup will be presenting their findings from get-out-the-count messaging research they conducted to identify messages that resonate with hard-to-count communities.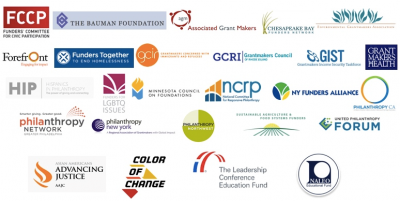 Source:
The Funders Census Initiative