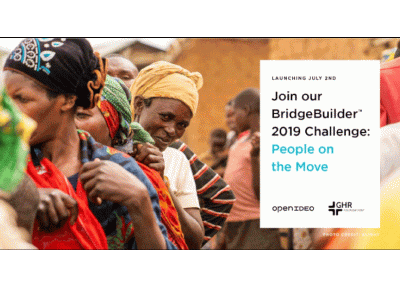 In its third year, BridgeBuilder™ seeks ideas addressing urgent and emergent needs among people on move — a global population deeply impacted by a lack of peace, prosperity, and sound environmental conditions.  

A number of funders—both legacy heavy hitters and smaller foundations—are engaged in the Central American region, focused on alleviating some of these root causes of migration.
Source:
Inside Philanthropy
Private foundations, including some that have never supported immigration issues before, have dedicated millions of dollars in quick-turnaround grants to provide legal and health services for immigrant families caught up in the Trump administration's "zero tolerance" immigration policies.
Source:
The Chronicle of Philanthropy