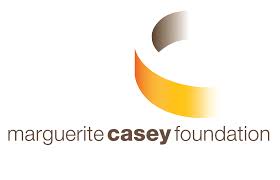 In a little-watched issue, advocates for immigrants say the U.S. government might redefine "public charge," which could deny citizenship status. Compounding concerns: Recent family separations and other detentions. Overlooked: The well-being of families.
When Mychi Nguyen was 5 years old, in the mid-1980s, her family arrived in the United States as refugees from Vietnam. "We relied on public assistance to make it through and survive. My sister went to Head Start. My mother worked very, very hard. Coming to a country with nothing, you create a new life for yourself—and there are tons of barriers: language, culture, food," she recalls. "Getting some of your needs met is huge. Having that assistance in the beginning was a huge game-changer. I was…an immigrant, a refugee, and I needed help. And the U.S. government provided help. We're very grateful for it."
Similar to immigrants who've arrived in the U.S., the experience left her with an abiding sense of her good fortune, and a deep desire to pay it forward to improve the situation of other vulnerable people. "Years later, I'm still giving back to communities that need me."
Nguyen used her opportunity well. She is now a primary care doctor in Oakland, California, working as the site director for the Frank Kiang Medical Center, a federally qualified health clinic. Most of her patients are impoverished immigrants. Many would be left without any access to health care were it not for her clinic's work. They are treated regardless of their ability to pay. "We serve everyone, all nationalities, ethnicities, languages, levels of income." Yet, today, her immigrant clients, and others like them around the country, are in a panic as to whether or not they will be able to continue to access health services and other vital assistance. They worry that using such services for them and their children will be counted against them when they apply for permanent residency or U.S. citizenship.
Since 1882, the U.S. government has used the likelihood of a person ending up a "public charge," on the welfare system, as grounds to deny them entry into the country. "Public charge" was mainly taken to mean cash welfare programs. For public health reasons, it has always excluded usage of vital health and educational services. In the late 1990s, after more than a century on the books, the regulations were clarified by Congress. Congress reiterated what was taken for granted then. It explicitly excluded from the public charge definition access to critical services such as health care and nutritional programs.
...