Tuesday, October 17, 2017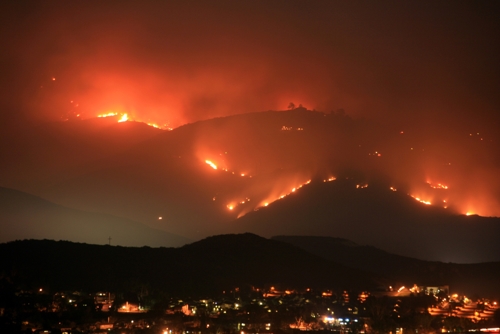 Fires have been blazing across Sonoma County, California, devastating homes and businesses in their unrelenting path. Elsewhere in the nation, we see news reports about the damage and sympathize with the homeowners and business owners who fled for their lives, suffered injuries, and lost their worldly possessions. However, there's a group of people in Sonoma County, an estimated 28,000 strong, that aren't being offered the care and consideration that other wildfire victims are receiving.
The group we're talking about, here, are undocumented immigrants. There are thousands of these individuals who live and work in the affected region, and their lack of immigration status disqualifies them from receiving assistance from FEMA. Not only has there been a complete lack of funding to help these adults and children, but fear of immigration enforcement, lack of access to banks, and limited English language skills are making matters worse. The costs of living and rebuilding in Sonoma County are undoubtedly very high, leaving undocumented workers and residents with nowhere to go.
While undocumented immigrants are the forgotten victims of the Sonoma County fires, not everyone has overlooked their needs. A group of local immigrant service advocates launched the UndocuFund for Fire Relief in Sonoma County to provide direct assistance to this particular subset of victims. Direct service support comes in the form of practical things like temporary housing, home repairs, essential household items, rebuilding equipment, medical expenses, funeral expenses, and even necessary education materials. Basic needs, such as rent and groceries, are also provided for undocumented immigrants through this fund.
So, who's behind this latest push for immigrant equality?
The fund kicked off with a $50,000 challenge grant from the California Wellness Foundation, and 100 percent of the donations go to victim support. The Sebastopol, California-based Grantmakers Concerned with Immigrants and Refugees (GCIR) serves as the fund's fiscal agent, covering administrative costs with the other partners. These partners include...
PHOTO:  KEVIN KEY/SHUTTERSTOCK