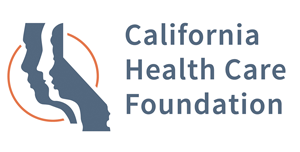 The Trump administration has signaled its plans to significantly alter the rule on eligibility of applicants for permanent residency and applicants intending to immigrate to the US by redefining "public charge" determinations related to the use of public benefits. This would make it harder to enter the country and reduce access to a broad range of health and human service safety-net programs for immigrants already living here, including US citizen children.
The Department of Homeland Security (DHS) is developing a proposed regulation to change the requirements for ensuring that foreign nationals coming to the US do not become dependent on public assistance. In drafts of the proposed regulationthat were leaked to the media this year, DHS would require a more expansive list of public benefits to be considered when immigration officials determine whether an applicant is likely to become dependent on public benefits, and thus whether they are allowed to enter the country or to change their immigration status.
This proposal is currently under review at the Office of Management and Budget (OMB). After the proposal's expected publication in July, the public will have an opportunity to comment on the proposal, and DHS must consider those comments before finalizing the regulation. It's possible that the proposed regulation may never be published, it could be changed in response to public comments, litigation could block the final regulation from implementation, or Congress could amend the immigration law and create a new interpretation and regulations. For now, however, this is where DHS is heading.
To advance the intended changes that the Department of Homeland Security is seeking, the draft regulation would alter two key definitions — "public charge" and "public benefit" — and would add a weighted system to guide how benefits are considered. Financial wealth would be weighted as positive, while use of most services, including health and human service benefits, would be  weighted as negative.
...