Thursday, January 18, 2018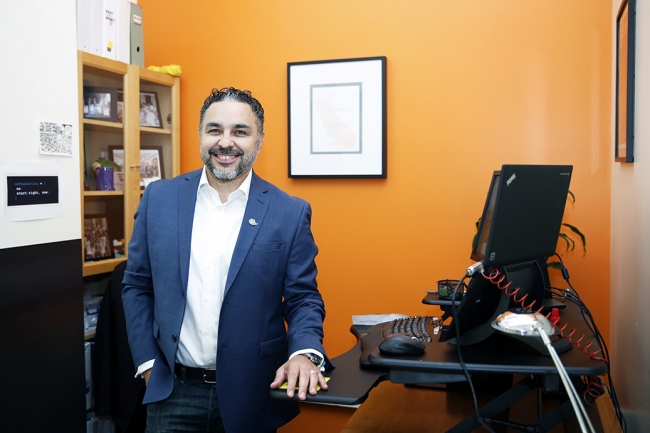 Responding to President Trump's policies on immigration, a group of California foundations has injected more than $40 million in emergency support to nonprofits in the state in recent months while developing a rapid-response ethos designed to counter fast-moving events in Washington.
The foundations have shortened the grant-making process from many months to just a few days in some cases. And with the legal status of "Dreamers" — people brought into the country illegally when they were children — in limbo, the 13 grant makers have issued a "call to action" for other foundations to pitch in, not only to help with immediate needs of swiftly changing immigration policies but to provide services to foreign-born residents on a long-term basis.
"We're eager to see new, additional funders come to the table," says Don Howard, president of the James Irvine Foundation. "There is a backbone of work they can contribute to."
The effort began just a few days after the election, when Mr. Howard began calling fellow foundation leaders across the state. He sensed that immigrants would feel threatened by the "America First" policies of the incoming administration, and he wanted to know what other grant makers were planning to do about it.
With the help of Grantmakers Concerned With Immigrants and Refugees, a national network of foundations that has been working on immigrant and refugee issues since 1990, the California grant makers interviewed...
...
Even before the most recent legal battles, beginning shortly after the Obama administration crafted the DACA policy, many grant makers nationally began to focus their support on groups that conduct "know your rights" education for Dreamers, provide legal services, and engage in community organizing and policy advocacy.
For instance, more than 100 regional and national grant makers (including the Ford, JPB, and Open Society foundations) joined the "Delivering on the Dream" network and contributed more than $40 million to immigrants and their families over the past six years. And this week, Amazon founder Jeff Bezos announced a $33 million scholarship fund for undocumented students.