California Immigrant Integration Initiative (CIII)
This report offers recommendations to strengthen immigration legal services in California for immigrants and asylum seekers. The report draws from 20 interviews with executive-level staff from legal service organizations and 80 responses to an online survey of a broad range of immigration legal service providers across the state.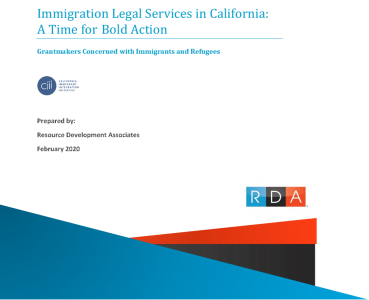 This report illustrates the paradox between immigrant contributions to our workforce and the structural barriers that shut out thousands of Californians from economic opportunity. The brief calls for policies to ensure investments in workforce development work to support every Californian, regardless of status, to provide for themselves and their families. 

Source:
Making the Right Investments: Ensuring Workforce Development